Solar powered irrigation systems is the most attractive water supply method in the sun-rich areas of the world today, especially in remote areas that lack electricity. The solar powered irrigation systems uses solar energy everywhere and inexhaustibly. There is no need for personnel to take care of it, and the maintenance workload can be reduced to a minimum. It is an ideal green energy system that integrates economy, reliability and environmental protection benefits.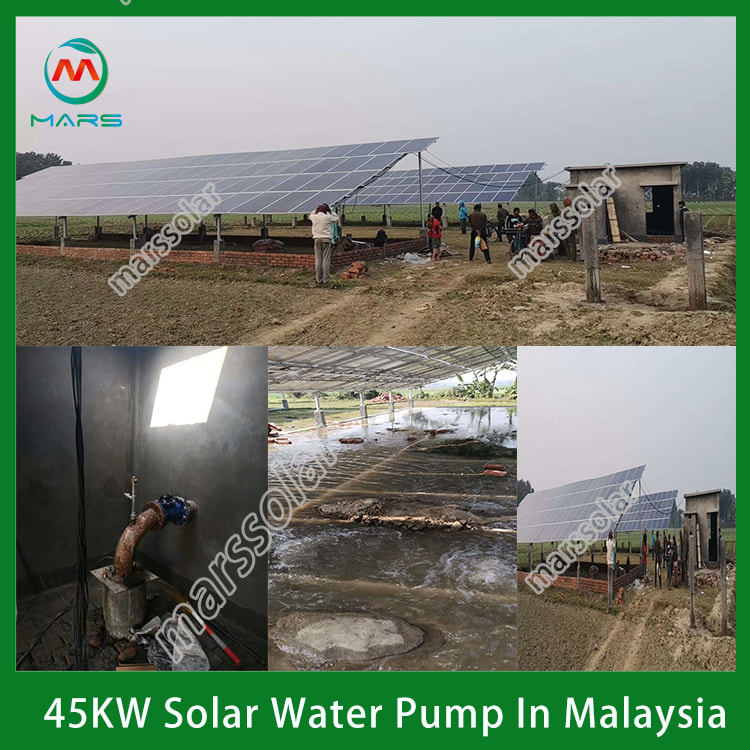 Mr.Paul is from Malaysia.Paul and Michale are good friend.In 2019, with the assistance of Mas Solar, Michael installed a 15KW solar power kits for home use in his house. The solar power kits for home use is running well, Michael is very satisfied, so Mars Solar is highly recommended to Mr. Paul.
Paul was looking for a solar powered irrigation systems solution to irrigated his farm. The farm is located very far from the national grid and He was still using a motor pump which is very costly.According to the recommendation of the irrigation engineer he should pump at least 1230 m3/day at 50 m head.According to his requirement,we design a 45KW /60HP solar powered irrigation systems to Paul.This irrigation system solar powered pump the water when it have sunshine,not work with battery,so it can save a lot battery cost.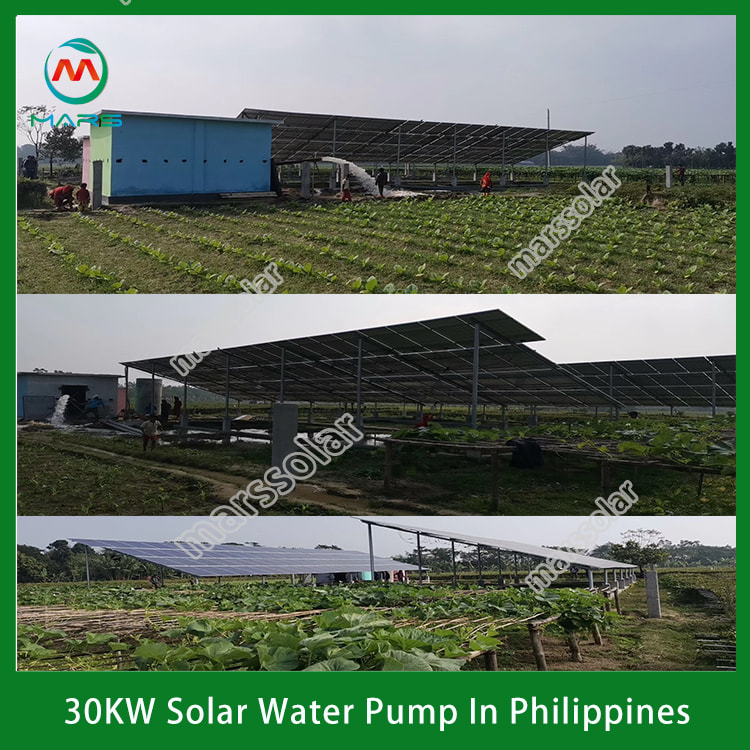 Paul check with his engineer and the engineer think Mars irrigation system solar powered design is suitable.So Paul order this irrigation system solar powered from Mars Solar.Paul receive the goods in short period and install it right now.He send the installation pictures to Mars Solar.Sufficient water supply provided a bumper harvest for Paul's farm. The life span of solar panels is 25 years, which means that within these 25 years, he can get enough water to irrigate.
Does your farm need a bumper harvest? Please contact Mas Solar for more information.