6KW Solar System Kit Solution In Curacao- Reduce Electricity Bill
Due to the global energy shortage, the determination of countries to solve the problem of climate change,and the sharp decline of wind power in Europe caused by extreme weather and the shortage of hydropower in the Americas, the demand for alternative thermal power in many countries surged, which promoted the rise of electricity prices.Therefore, people pay attention to solar power kit with battery, hoping that solar power kit with battery generation can alleviate the power problem to a certain extent.
Mr. Merwin in Curacao bought a 6KW solar system kit. When talking about why he purchased off grid 6kw solar system kit, he replied, "because I also bought an electric car
and i am using the 6kw solar system kit, I may charge the car without cost and also reduce my bill of electricity."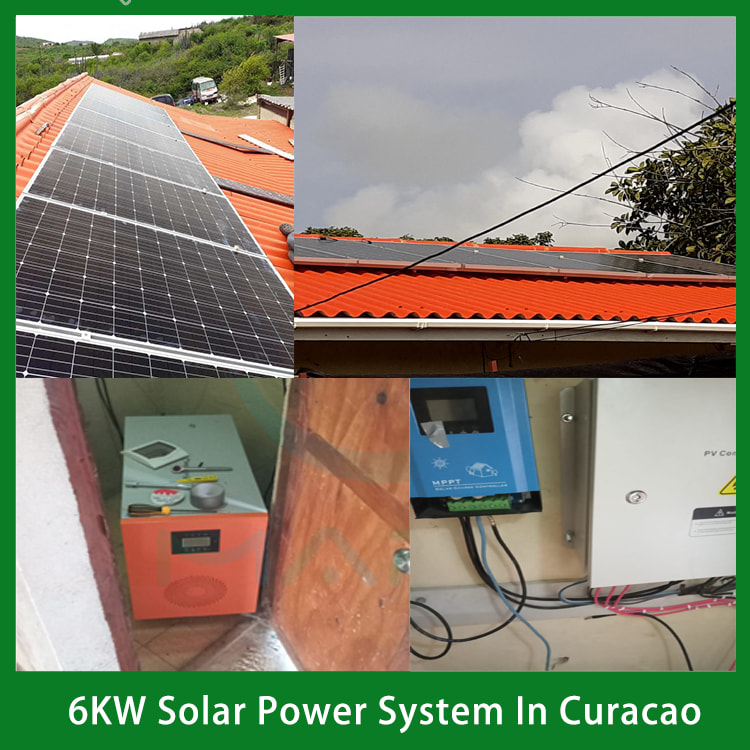 Mr. Rohan of Jamaica also said the same, "there is a demand for solar power kit with battery because power from the grid is expensive."This is the same as the feedback from another customer: "Now one set solar power kit with battery cost is about 2-3 years electricity bill. So i buy your solar power kit with battery to reduce my electricity cost, after 2-3years, i use free electricity." said by client from South America.
Rohan (Jamaican customer) said, "yes 2-3 years is about right."
The off grid solar panel kits for sale provided by Mars solar can work independently.It is suitable for places without electricity. At the same time, it can also complement the city grid. When the battery power is insufficient, the city grid power or generator can be used to charge the battery. This process is automatically controlled by the off grid solar panel kits for sale.
We produce residential solar system solution, industrial solar system solution and commercial solar system solution.
If you buy an electric car, you want to reduce your electricity bill.
If you have frequent power outages there, you need a stable and reliable standby power supply.
If your farm, workshop and factory (including rice mill factory, chicken incubator, brick machine factory, etc.) need power support.
Please contact us. With our in-depth application knowledge, we can shorten the learning cycle and quickly customize the solution through our proven short process.