Solar Panel Inverter Kit Becomes The Urgent Need Of The Citizens Of Zimbabwe
"Zimbabwe has a power outage for 18 hours a day. They need a solar panel inverter kit very much.I am going to purchase a batch for sale soon." This is what our customer William told us after installing his off-grid solar panel inverter kit.William has been sourcing in China. He has a store in Zimbabwe that sells electronics. When they came to China, he also wanted to buy a solar panel inverter kit and use it for his family.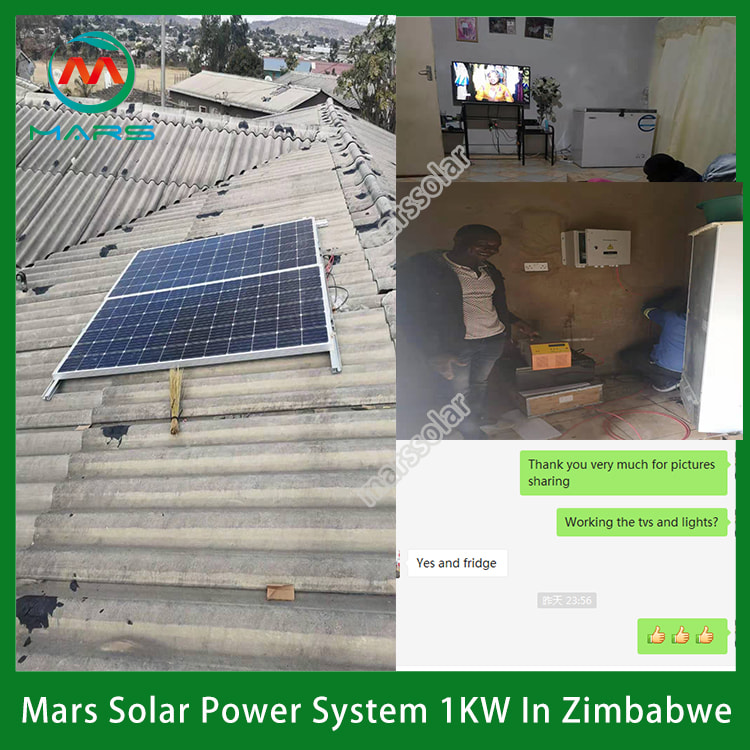 He contacted us and wanted to visit our factory. It was Sunday and we were resting. But his time is tight and there is no way to come back on Monday, so we met on Sunday in our factory.
William talked to us about his ideas. He mainly wanted to use the solar panel inverter kit to power the lighting system at home, as well as televisions, radios, and ceiling fans. We recommand the 1kw solar system kit after the calculation, including 3 solar panels, 1kw inverter, 2 batteries, brackets and other accessories.William have agreed that 1kw solar system kit,he buy it right now and we ship 1kw solar system kit very quick.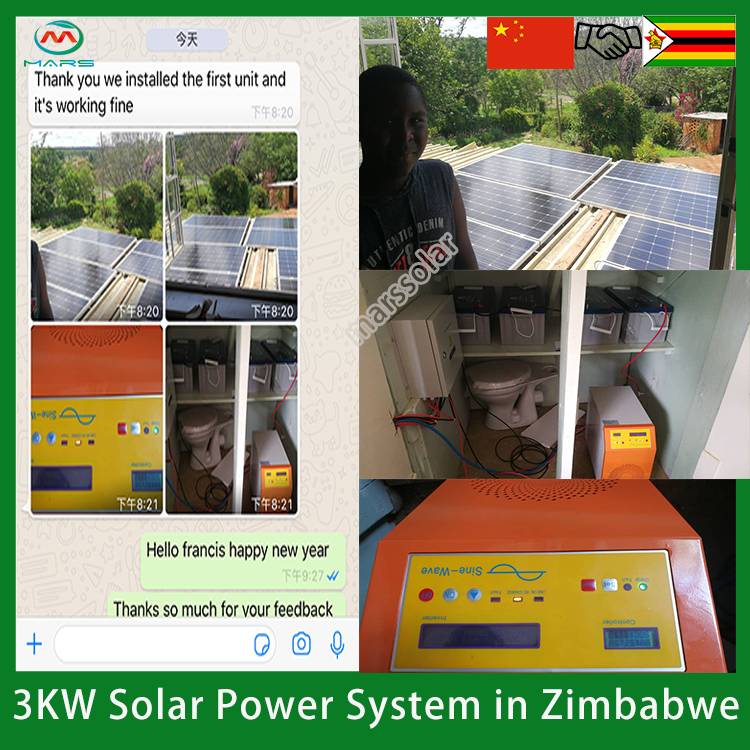 After the arrival of the1kw solar system kit, William sent us a few pictures of the installation, as well as pictures of his family watching TV at home. He told us that 1kw solar system kit working good and could even work on his small refrigerator. He plans to purchase more, and the current Zimbabwe solar house kit is very popular.Because the state-owned power generation equipment is aging, the government has not plan to change yet, so the electricity consumption has been reduced. As of today, we have received more than 20 customers from Zimbabwe, 15 of whom have already bought the solar house kit, and 5 are considering How big is the solar house kit to use.