Germany, which is at the forefront of the global energy transition, has been trying and acting from abandoning nuclear to reducing coal to moving toward renewable energy. Germany is one of the countries with a large installed capacity of off grid pv system in the world. In May 2019, off grid pv system power generation accounted for 14% of the power structure.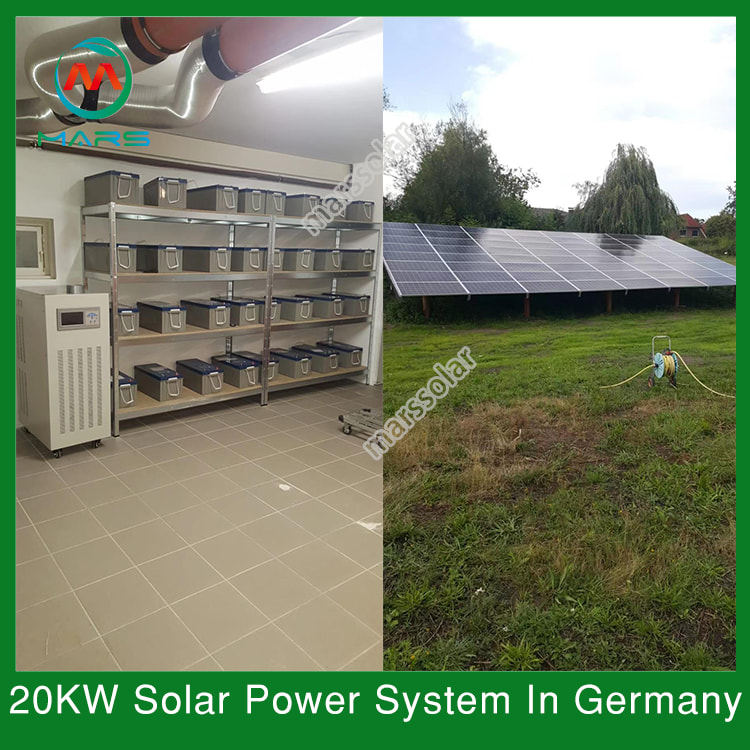 Mr.Eberhard is living in Germany near Bremerhaven.He contacted us and told to us that he need a 20KW off grid pv system including gel batteries three phase.In the begining,he compare the suppliers,not only in China,but also in Germany.As we know,In the field of traditional industries, Germany has occupied a great technological advantage in the past few decades. As a rapidly developing country, China has also caught up with Germany's technically after more than ten years. After comparing the solar panels, controllers and inverters one by one,even it need to wait for some months to get the solar system,Mr.Eberhard still selcected Mars as his solar system supplier.
Because he is not always import goods from abroad.so he have a lot of questions,want to know the answer.The questions is not only for off grid pv system,but also for trading details.For example,he want to know how to do for the off grid pv system delivery.how to do for the off grid home solar system installation,how to pay the cost for off grid home solar system,but need to provide secure for him and us.As a 10+years solar system manufacturer,Mars's saleman are all off grid home solar system engineers, have at least 5 years experience for off grid home solar system to worldwide.So we provide the satisfactory and professional answer to Mr.Eberhard.Want to know how we answer Mr.Eberhard?Pls contact Mars and get the answer.
Now Mr.Eberhard's 20KW three phase off grid home solar system have installed and the operation is very good.He have sent the installation pictures for off grid home solar system to Mars Solar.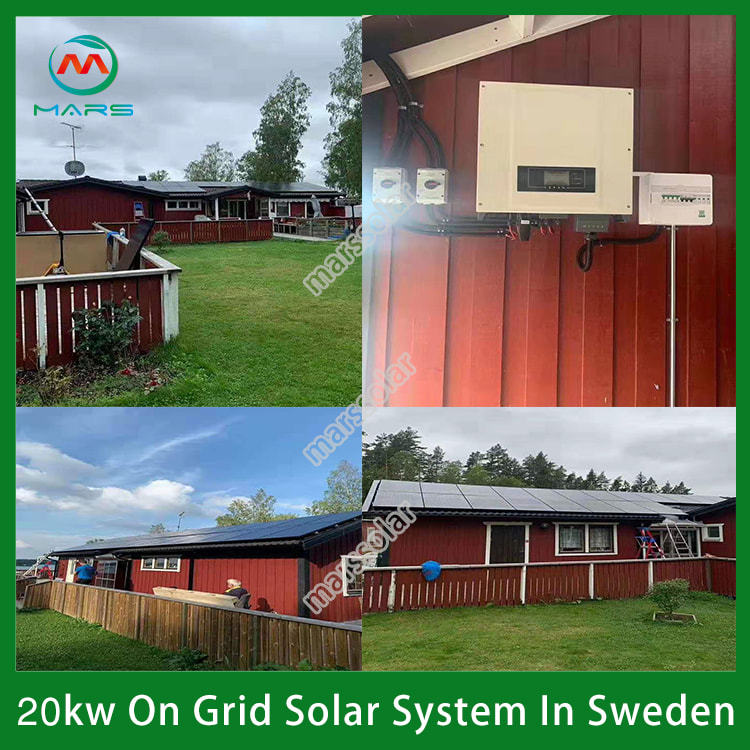 Do you want to save 90% electricity bill for your home or building?Contact Mars and get more information about off grid home solar system.