How we finish the airport projects 60KW solar energy panels in Indonesia?
Hello this is Kingwen channel. Today we will not only share successful project but also talking about what help you will get from Mars solar.
As you know, there are no stable power supply conditions in many countries and regions. This situation also appeared in solar energy panels Miangas airport, Indonesia. So the project leaders Mr. Doso contact Mars. Mr. Doso told us he was looking for a high quality supplier to finish the solar energy panels system bidding of government airport. Mr. Doso is a Chinese businessman from Indonesia. He said that he has been traveled many city in China and has own supplier of various product.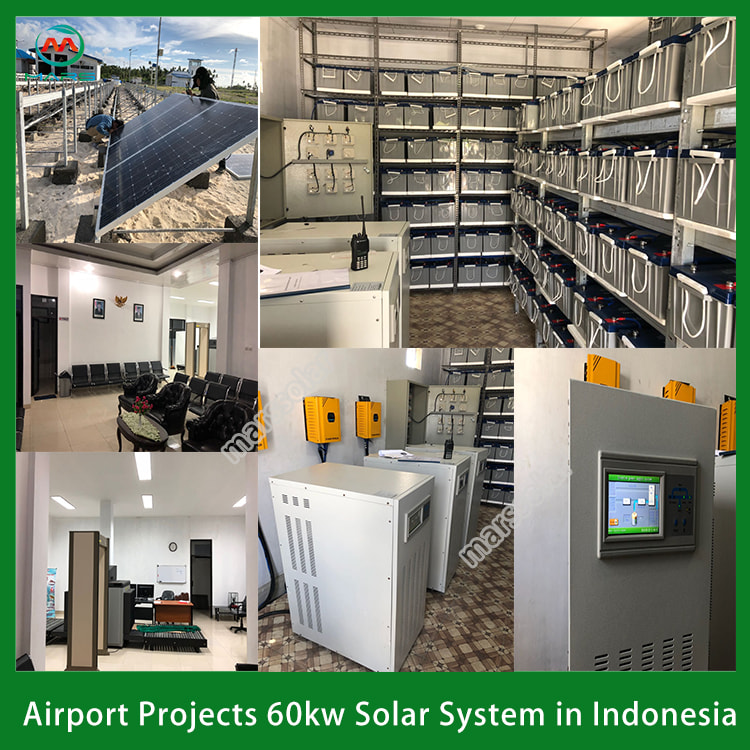 He told me first he was looking forward a solar energy panels factory partner not just a business company. So that why he contact Mars.
We also learn more situation from Mr. Doso and we have professional engineer to help Mr. Doso. We know that this government airport project on an Island which is difficult to installing the electric wires and high power cost. So that is why they want to install the solar energy panels system. It can save more money and bring convenience to the airport.
Mr. Doso came to our factory and talked to the engineer about the project. Our engineers gave the best solution after the seminar. According to the electricity demand of the airport, engineer said it should be used 3 units of 20KW solar power panels inverter with 60KW solar panels. Divide 60KW into 3 sets 20KW solar power panels to provide electricity for three office buildings. This solution not only satisfies the power supply needs of the airport but also maximizes the power within the budget. The good news is Mr. Doso won the bid.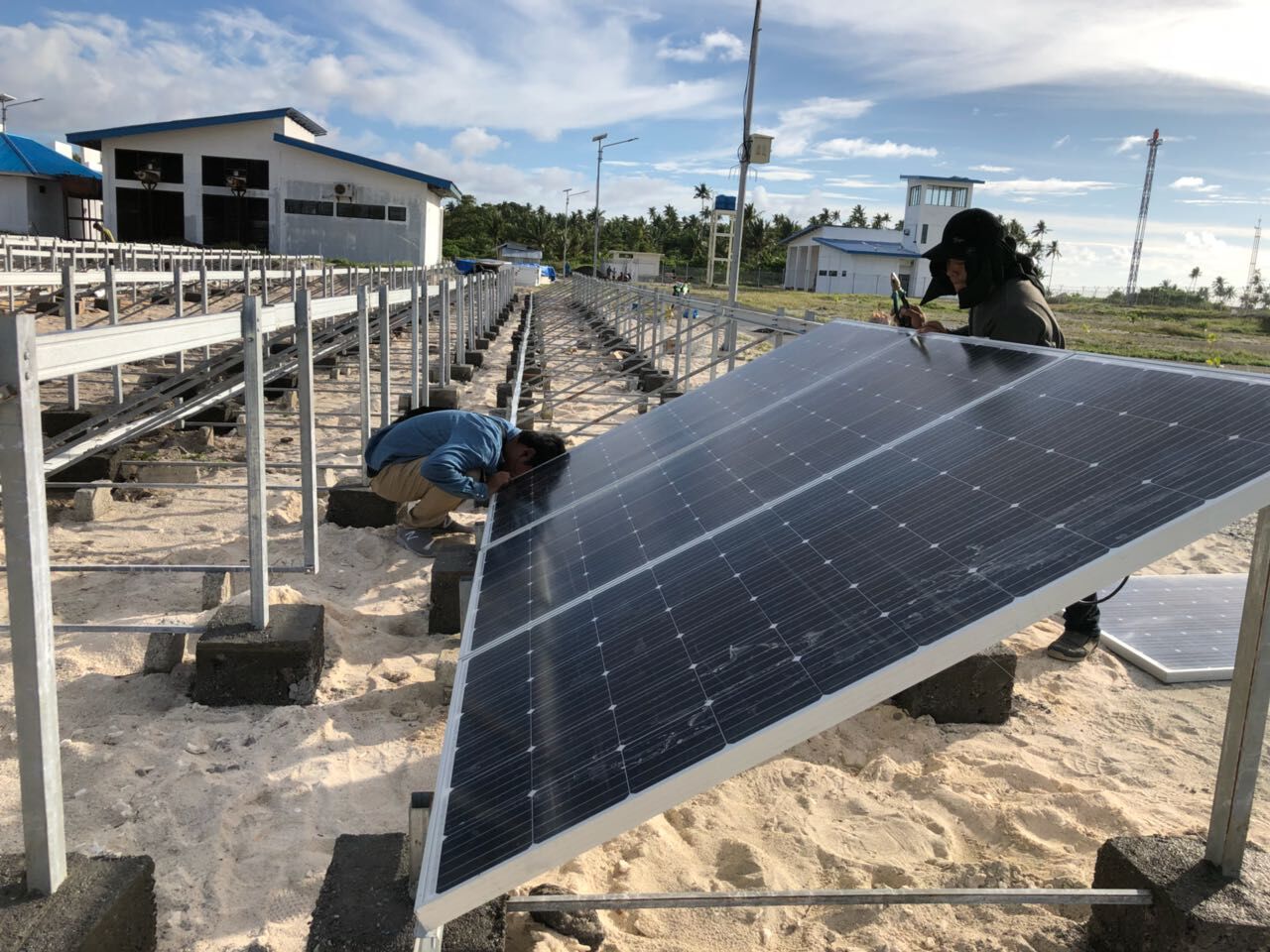 All the solar panels, inverter, battery, cable and bracket has finished in 20 days. Mr. Doso came the our factory again. This time he carry on his engineer and came to learn how to install the solar power panels and maintenance training. Of course I have been tell you guys our factory can provide the solar power panels installation study for free. So we also training the engineer how to install the solar power panels system and how should period keep later. Of course the engineer passed the complete solar system exam and got the installation certificate.
Of course before we send the complete solar system to customer,the complete solar system has been install and test. The 60KW complete solar system provides 24 hours nonstop power supply for the controlling center. It was also reported by local news and that was our honored I think.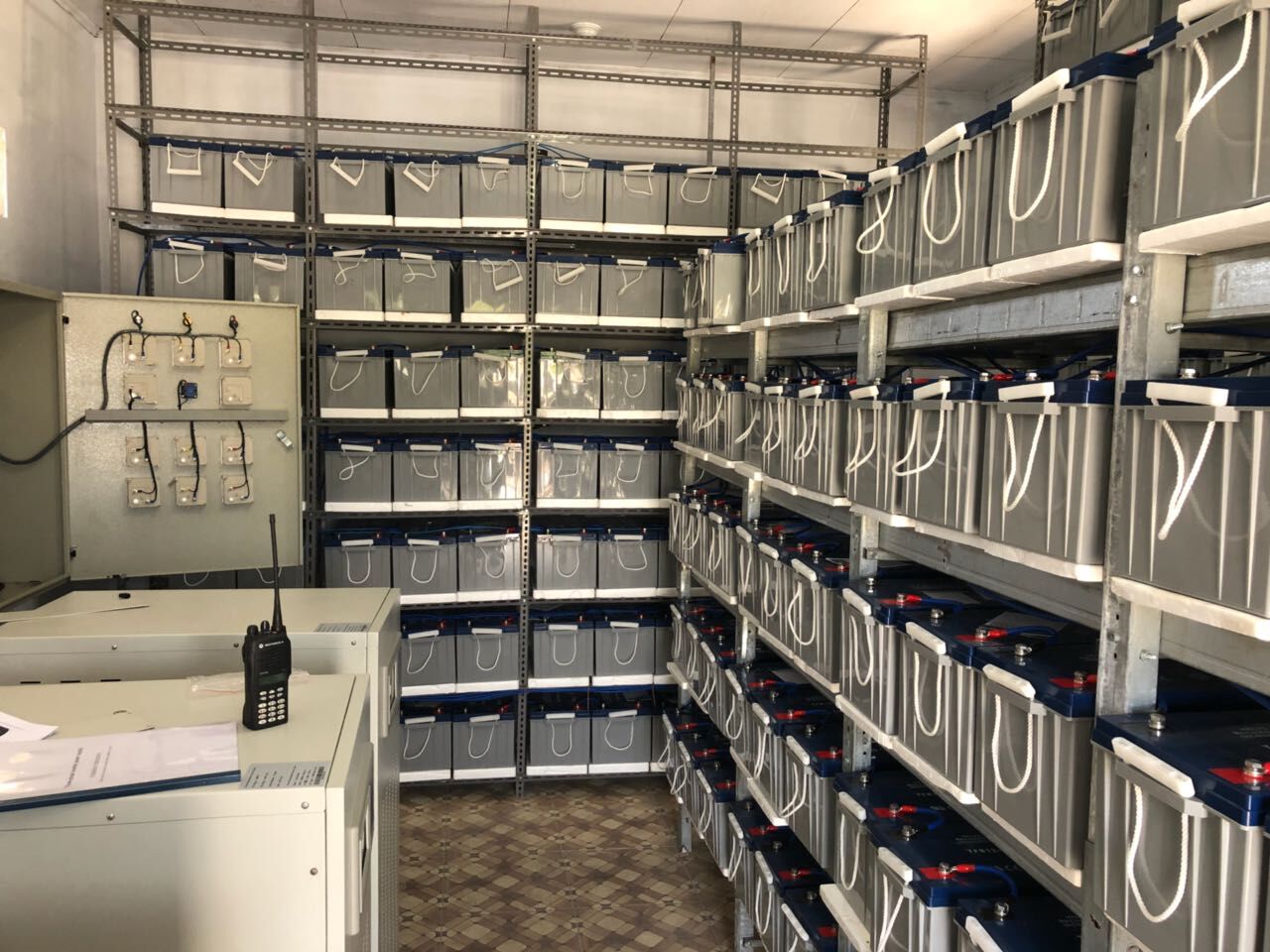 After the first time cooperation, Mars also keep in touch with Mr. Doso and help them win the two more successful project is Solar street light and rural solar power for house project.
So when you read this what do you think Mars solar? And what do you think you will get from Mars solar?