Location: Luanad,Angola
Capacity: 1.5kW all in one off grid solar system
System details:6pcs 200W solar panel,1.5KW pure sine wave inverter,40A solar charge controller,4pcs 12V100AH gel battery
Quantity: 167 sets
Mars Solar have supplied off grid solar system products to more than 3000 solar project in 130+ countries.Angola is one of the countries.Two years ago,Belgium customer Joseph wantted to find a reliable supplier from China,work with their off grid solar system project in Angola.Jospeh's company have more than 25years professional experience for the electrical engineering. They are also the expert for off grid solar system. After one year discuss and junxtapose in 5 Chinese suppliers, Mr.Joseph decide to work with Mars ,begin his off grid solar system Angola project.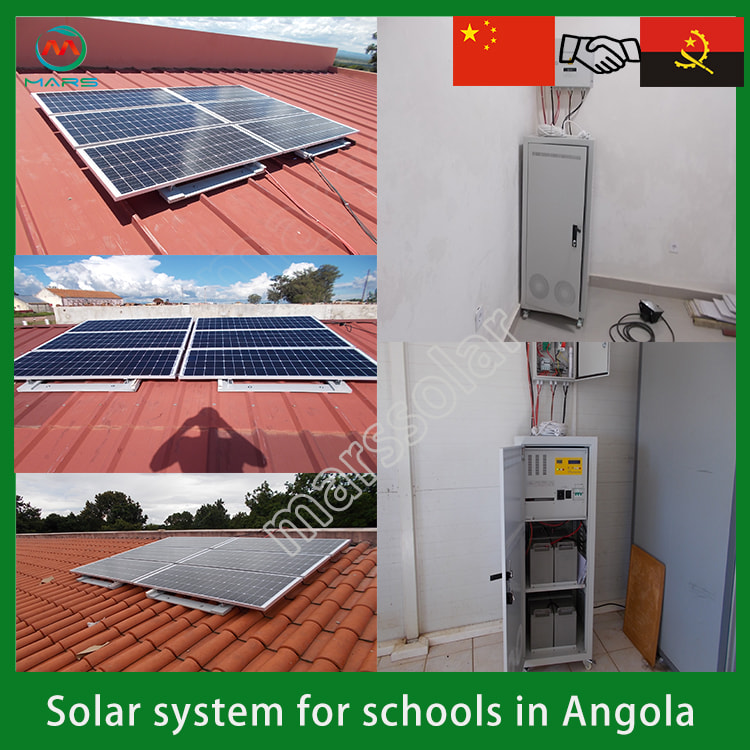 This is the first Angola solar generator project,this 1.5KW solar generator are used for schools.Total have 176 schools will use this solar generator in Luanda,Angola.In Angola,the electricity is lack,even in goverment or school,they don't have stable electricity to use.So they need to use solar generator.Beside,the public order is not good,if we install the solar panel kits outdoor,it have high risk to been stealed.So we design the all in one type solar panel kits.The controller/inverter/battery can been locked in the cabinet.The solar panel fix on the roof,the solar panel directions are adjustable.In order to conveinece to use,we have designed some universal sockets and some european standard sockets in the cabinet.This solar panel kits mainly included 6pcs 200W solar panel,1.5KW pure sine wave inverter,40A solar charge controller,4pcs 12V100AH gel battery.Make sure this all in one solar panel kits provide 1.5KW per hour.4pcs 12V100AH gel battery storge provide the enough power when it is cloudy days. This is a complete solar powered generator,so we have provided everything he need in this system,include kinds of power plug.
When we finished the solar powered generator production,Mr.Joseph asked SGS company to do the inspection and do the supervision job when we load the contrainer.Quality is our culture,all of our solar powered generator products have passed the SGS company inspection.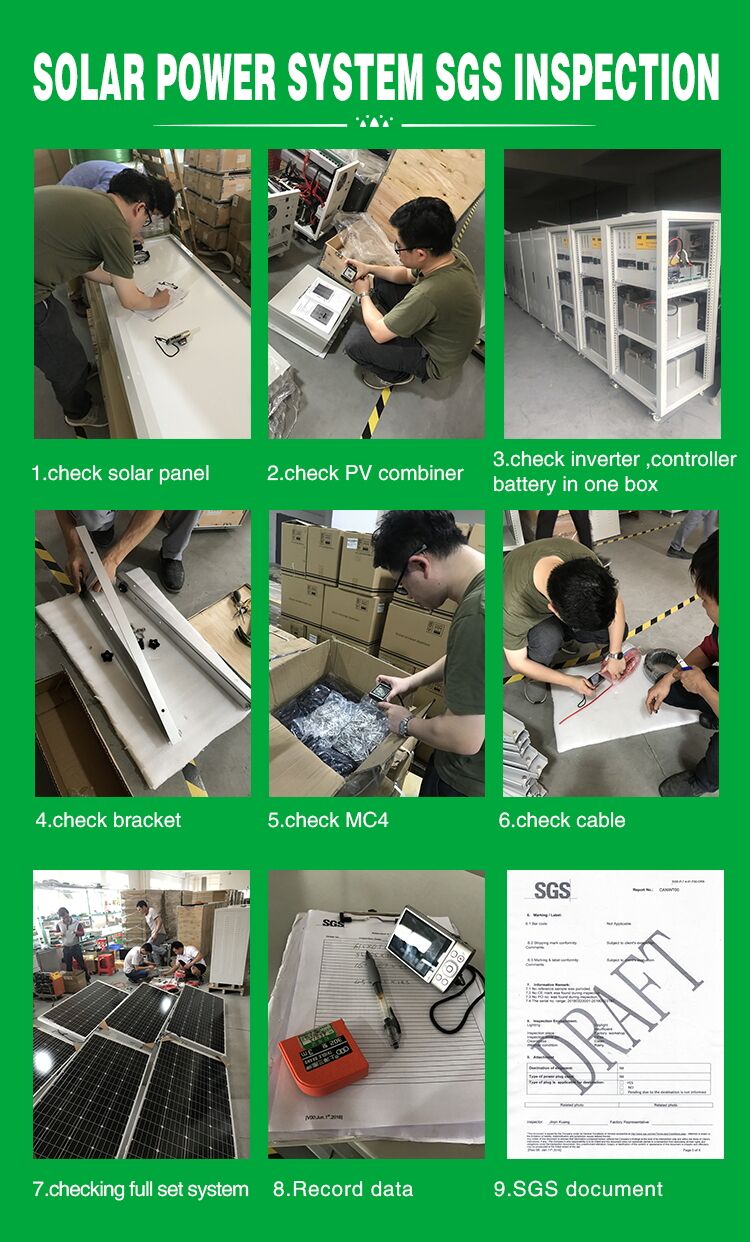 After one month installation,all 176 sets solar powered generator have been installed in each school.Mr.Joseph are so satisfaction for our products and service.Now we are discussed about the second project which include more than 100sets 10KW solar panel system.Mars will keep updated the project status to you.
If you have solar panel system goverment project/air port project/school project etc want to get help,Sincerely hope you talk with Mars and get win win business beteween us.