Mr.Frank is from Tanzania,we are old friend which have work together for solar power electricity products 3years. Some day agos,he visited China.so he have came to visit our factory.He have asked a interesting question about solar power electricity system and solar lamp.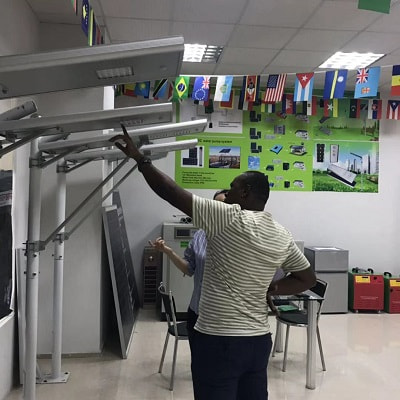 Frank:Why your solar power electricity system use gel battery,the solar lamp system use lithium battery?
Lucy: It have three reasons:
The first reason is solar power electricity system have 12V/24V/48V/96V/192/240V/384V battery voltage,the solar lamp mostly use 3.2V 12V 24V.So most of the solar power electricity system battery voltage will higher than solar lamp voltage.Lithium battery have battery management system,higher battery voltage,the stability of the battery management system will have very high technology problem,so the stability will decrease.So higher battery voltage system(like solar panel inverter kit) use gel battery,less than 24V battery voltage system(like solar powered lights) use lithium battery.
The second reason is about system cost.Lithium battery have double higher price than gel battery.The use life of lithium battery have double longer than agm gel battery.The cost performance are similar. Solar panel inverter kit use higher capacity battery,solar powered lights system use less capacity battery.if you use lithium battery in solar panel inverter kit,in the beginning,the investment will be higher.if you use lithium battery in solar powered lights system,then the difference will not high.
The third reason is solar system inverter and controller technology development.AGM gel battery have widely use all over the world.AGM gel battery DOD is 70%,lithium battery DOD is 100%.It mean that if use lithium battery,cand extend battery cycle time,then extend the battery use life.But most of the controller and inverter design based on agm gel battery technical characteristics.Lithium battery can work with inverter/controller which designed by agm gel battery.But when the lithium battery DOD reach 70%,inverter and controller software will regard the battery is nearly empty,becauase their software and hardware have designed based on gel battery 70% DOD.Then it will shut down the output,then still have 30% power can not use.It will lead to power waste.Now the development of solar powered lights controller have more advanced,so the solar powered lights will be the best way to use lithium battery,solar panel inverter kit will be the best way to use gel battery.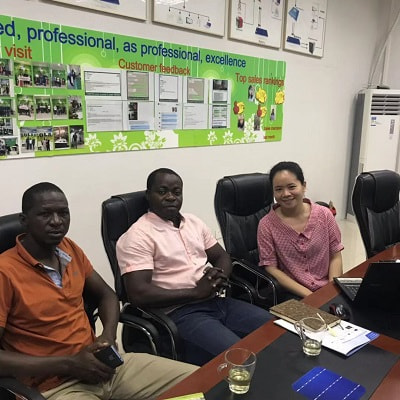 As a professional solar products manufacturer,Mars Solar only provide the best product solution and products to our customer.