Water is the source of the life.More and more agricultural irrigation will use solar power,solar water pumping system is the most popular products in this area.
In 2018,Ken from Australia contact us.He hopes to buy a solar electricity system to run a 40KW pump. The pump is an inductive load,when it start to work,it will have 3 times starting power. If use normally solar electricity system,it will need to use 120KW solar inverter and a lot of battery,the solar electricity system cost will be huge.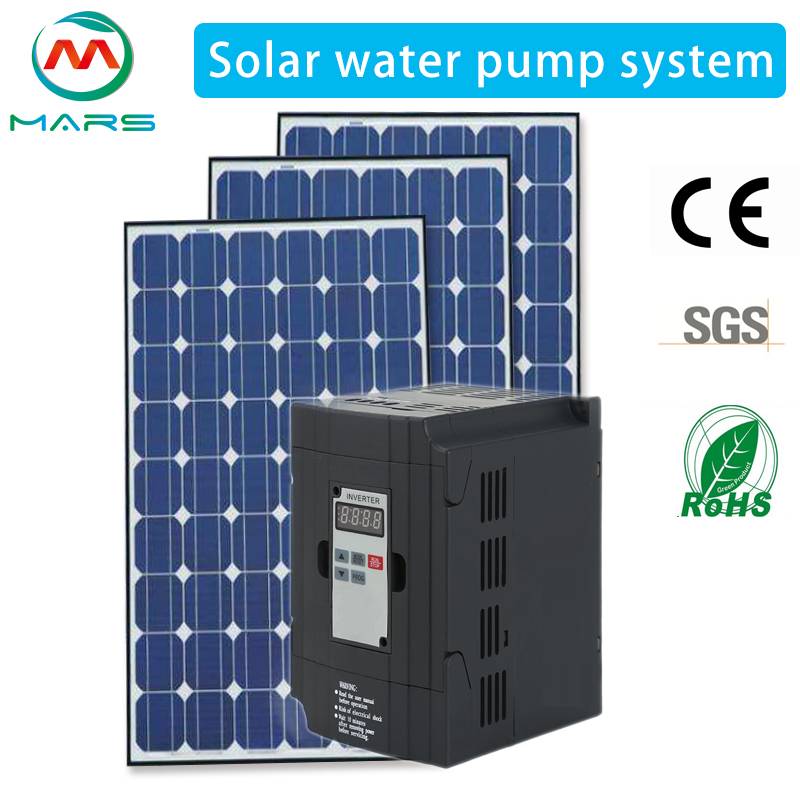 Because Ken only need to use water pump in the day time, in order to help customer save the cost,our 5+years experience sales Maggie suggest Ken can use another kind solar water pumping system,not normally solar electricity system. 55KW solar water pumping system can supply power to his 40KW pump.And if he need, we can add city power supply function in the solar water pumping system. Ken are so happy with our profession. They paid the full amount during the Spring Festival and asked us to ship the goods after the Spring Festival.
In April, Ken sent me an email again. He wanted to do some adjustment for this solar powered water pump system. So he change the solar powered water pump inverter to reduce the city power voltage from 415V to 380V to run the pump. This requires a function to adjust the 0-10V voltage. After discussing the technology, We update the solar powered water pump inverter software to help the customer. The goods have been issued, and Ken have leave his evaluation in our website.