Guangxi Province is in the south of China, adjacent to Vietnam. The agriculture here is developed and rich in tropical fruits such as mangoes. The forests are densely covered here. Planting fruits requires a lot of water to irrigate, but transportation and electricity are not convenient. Therefore, some orchards have installed solar pumping system to power the pumps and pump water to irrigate the orchards.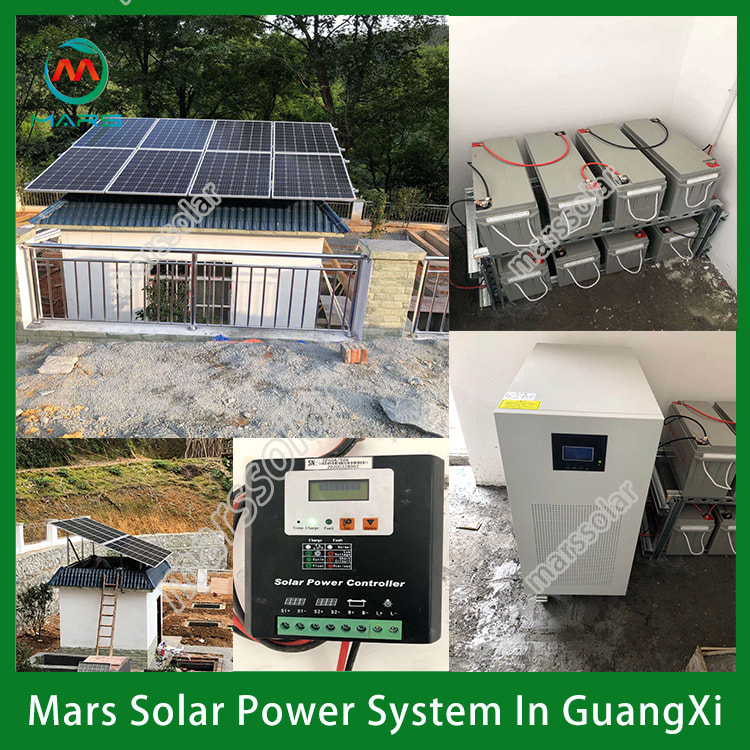 There are two types of solar pumping system. One type solar pumping system that needs to pump water at night. Therefore, the solar pumping system needs to be equipped with solar panels, solar controllers, solar inverters (single-phase or three-phase), batteries, and AC water pumps. During the day, part of the electricity generated by the solar panel is used to power the pump, and the rest is stored in the battery, which supplies power to the pump at night. This kind of solar pumping system has stable pumping capacity, but the price of solar water pump system is relatively high, which is suitable for areas where solar energy resources are not particularly abundant. There is also another type agriculture solar pump that does not require pumping at night. The agriculture solar pump is composed of solar panels, solar pump inverter, and AC pumps. When there is solar energy, the pump works. When there is no solar energy, the pump does not work. This kind of agriculture solar pump has unstable pumping capacity, and the price of agriculture solar pump is relatively low. It is suitable for areas rich in solar energy resources.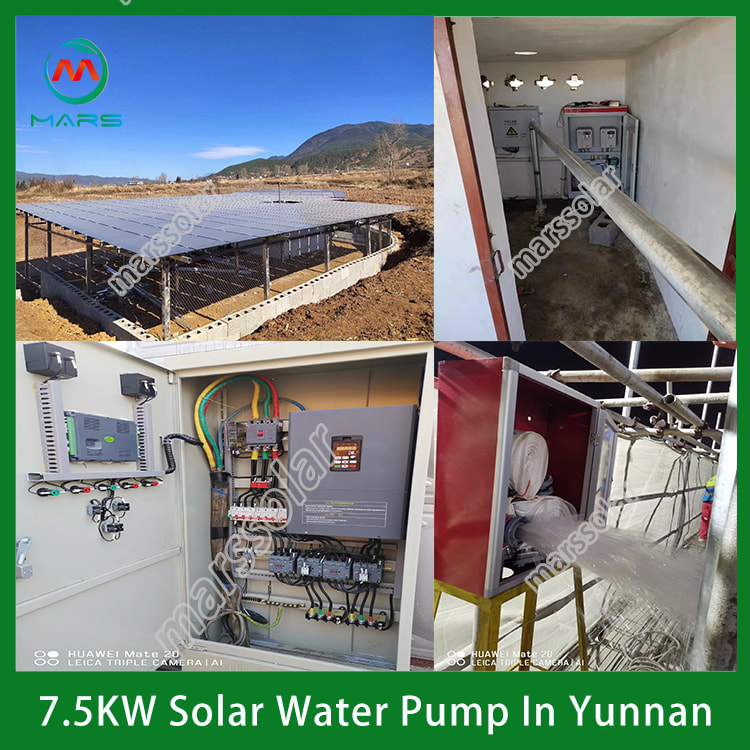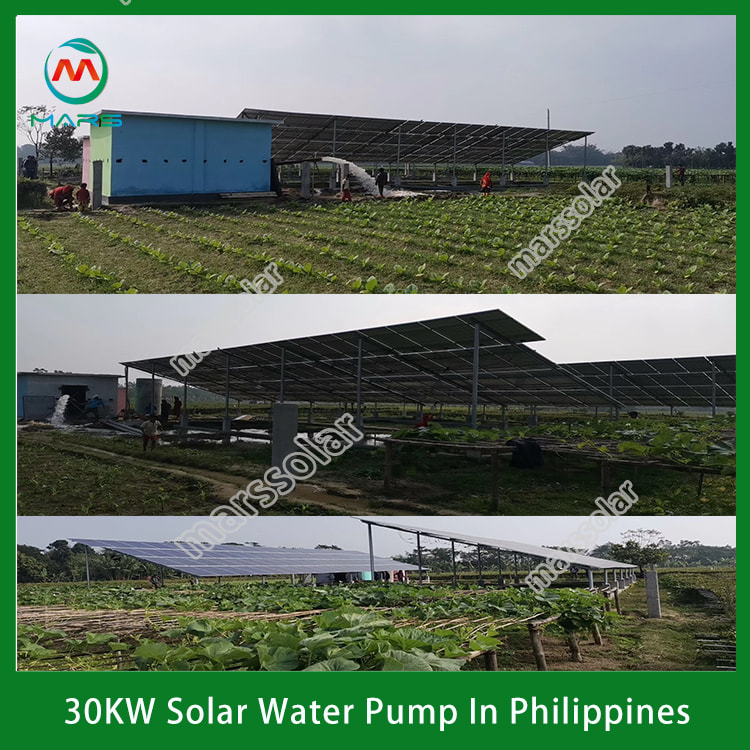 This orchard has a 2.2KW three-phase AC water pump, which needs to be powered by a solar power generation system and also needs electricity at night. Therefore, the agriculture solar pump needs to be equipped with a solar controller, a solar inverter and a battery. The water pump is an inductive load. When it starts, it will instantly generate 3-5 times the starting power. If the power of the inverter is lower than his starting power, the inverter cannot make the water pump start. This means that the 2.2KW pump must be equipped with an 8KW inverter. The 8KW inverter can bring a 2.2KW water pump, but this does not mean that the 8KW inverter needs to use 8KW solar panels to generate electricity. The capacity of solar panels and batteries determines the working time of the system, and the capacity of the inverter determines how much load the system can carry at the same time. This agriculture solar pump includes 8pcs 350W solar panels, 60A solar controller, 8KW three-phase inverter, and 8pcs 12V200AH batteries. Since the first set of agriculture solar pump worked well, the customer quickly installed 5 sets of agriculture solar pump in different orchards. Do you have an orchard that needs solar energy for irrigation? Please contact us, Mas Solar provides you with the most economical and stable agriculture solar pump solution!