As we all know,Mars solar panel use life is 25-30years,Another Mars solar accessories have 6-10years use life.Is that real or not?Facts speak louder than words,let us show you some customer's feedback for solar panel system kit.
About battery use life,gel battery have 5-6years normally.There have customer ask to replace batteries which have used 6years,even have customer,his battery is well maintained,so his batteries have used 10years.
6years use:(if you want to get this picture,pls contact us)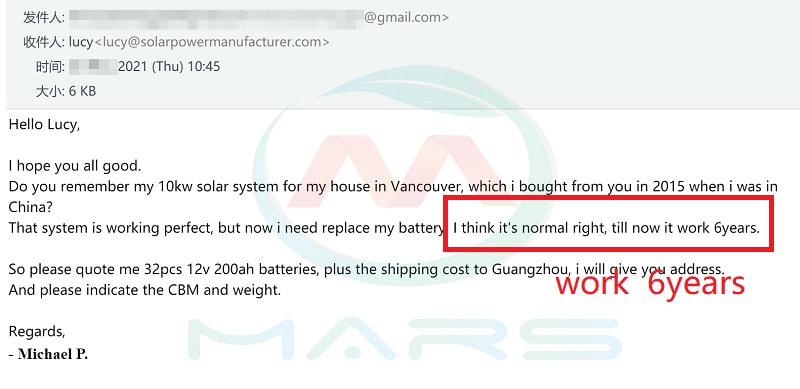 10years use:(if you want to get this picture,pls contact us)

About solar panel system kit use life,A potential customer contacted us and said that our solar panel system kit was on the local news. This is one of six 10KW solar panel system kit. These solar systems provide electricity for the fresh-keeping and refrigeration equipment of dairy farms. They have been used for more than three years and are still operating well. When we posted this customer's news on our social platform, another user left a message saying:yes, i agree, i have installed your system 5 years ago and still working perfectly!
(if you want to get this picture,pls contact us)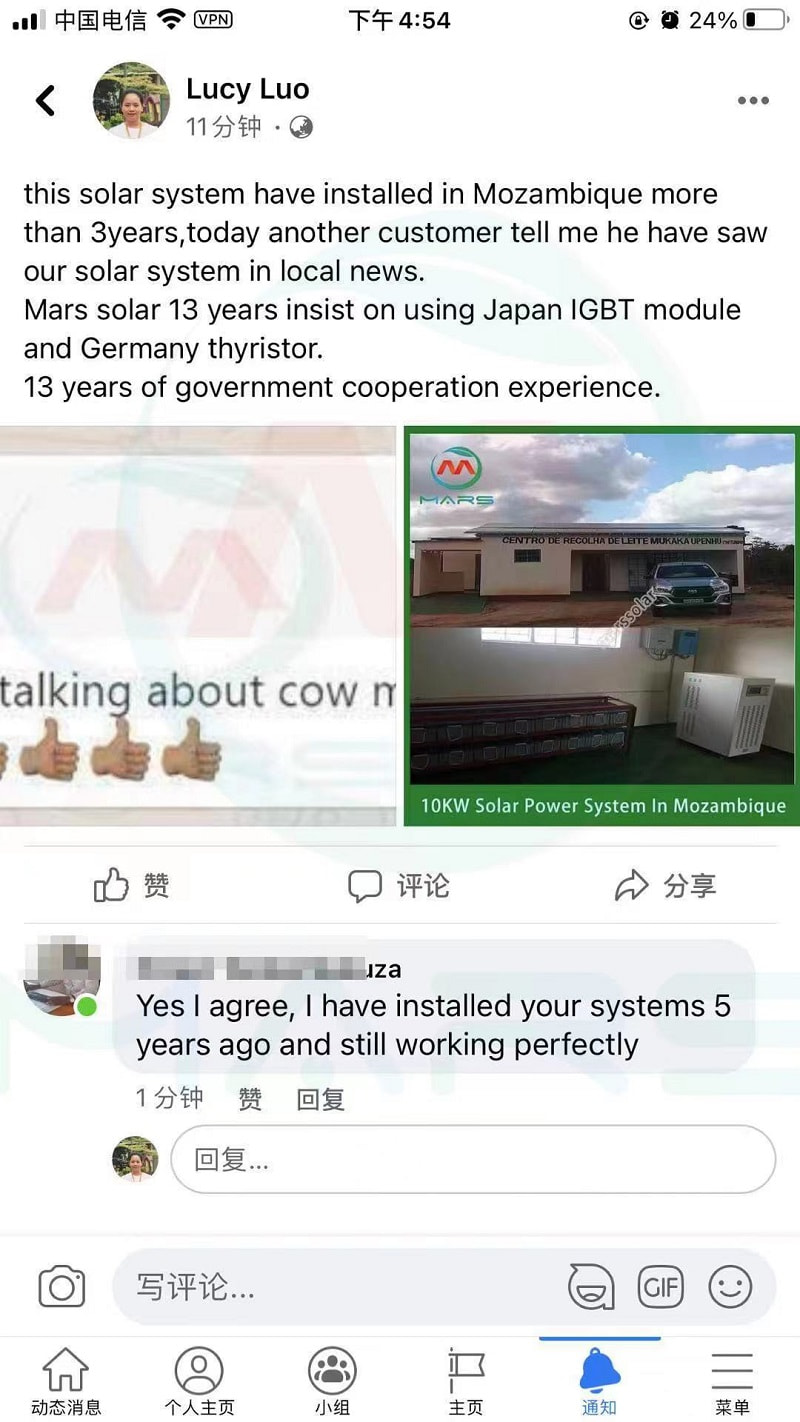 As a professional solar system manufacturer,how did Mars manage to produce such a high-quality and durable solar panel system kit product?
1.Mars professional design engineering team design high efficiency and durable solar electric kits products.Our sale engineer team assists customers to complete professional solar electric kits design or bidding work,ensure to provides government engineering-level quality and services for each solar electric kits project.
2.Good materials can ensure the solar electric kits products' quality.Mars solar electric kits use Japan or Germany brand raw materials,use Germany technology to ensure these high quality materials have the best production standards and production processes.
Are you looking for solar electric kits?Please contact Mars for a quote for a quality solar electric kits!