David cot is from Canada. He often goes to Honduras,have founded a hotel there with his friends. David sent me an inquiry for solar panel charging kit in July,2019.Saying that he saw the local sun in Honduras is very strong and it is very suitable to use solar panel charging kit.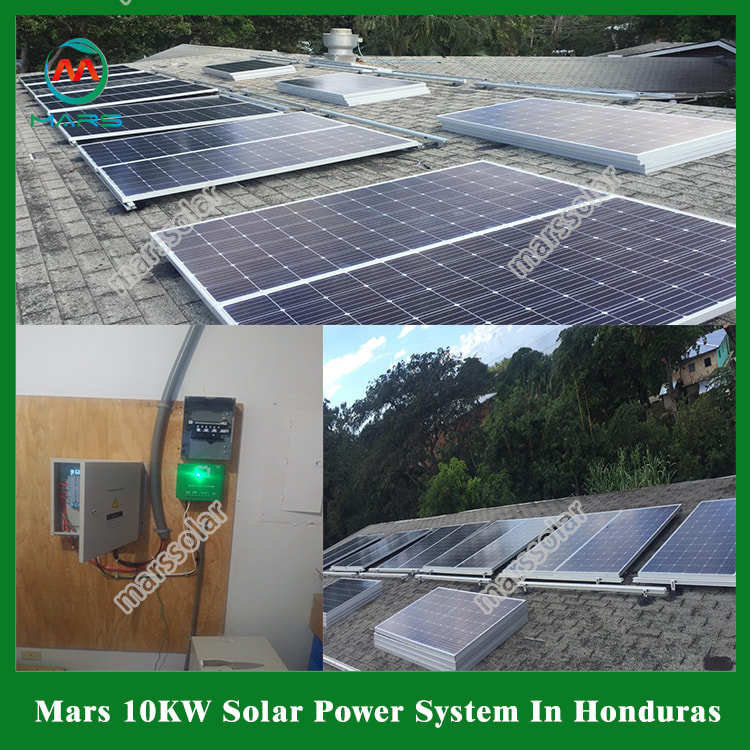 He regarding solar panel charging kit was a business opportunity, so after discussing with his friends, he decided to buy a 10kw solar panel charging kit,as a test in their hotels.
His original intention was to install a small solar panel charging kit test first, and then expand the system to 50kw, 100kw or more. Our sales Maggie Luo explained to her in detail what equipment would need to be added for 10kw off grid solar system if expanded in the future. After considering it, he decided to test the 10kw off grid solar system first. If the 10kw off grid solar system meets his expectations, he will continue to place orders.

After a month of detailed discussions, David paid for the order in August,2019. David quickly received the 10kw off grid solar system and gave us a high evaluation of our products. He said that he would come to our company to discuss further cooperation matters in May,2020.