Q:Solar panels how they work?
A:The silicon in the solar panel absorbs the sunlight and converts it into electrical energy. The converted electrical energy is direct current and cannot be used for household loads, so this electrical energy needs related equipment to convert. Solar panels usually need to achieve relatively large power through series and parallel connections, with a service life of 25 years.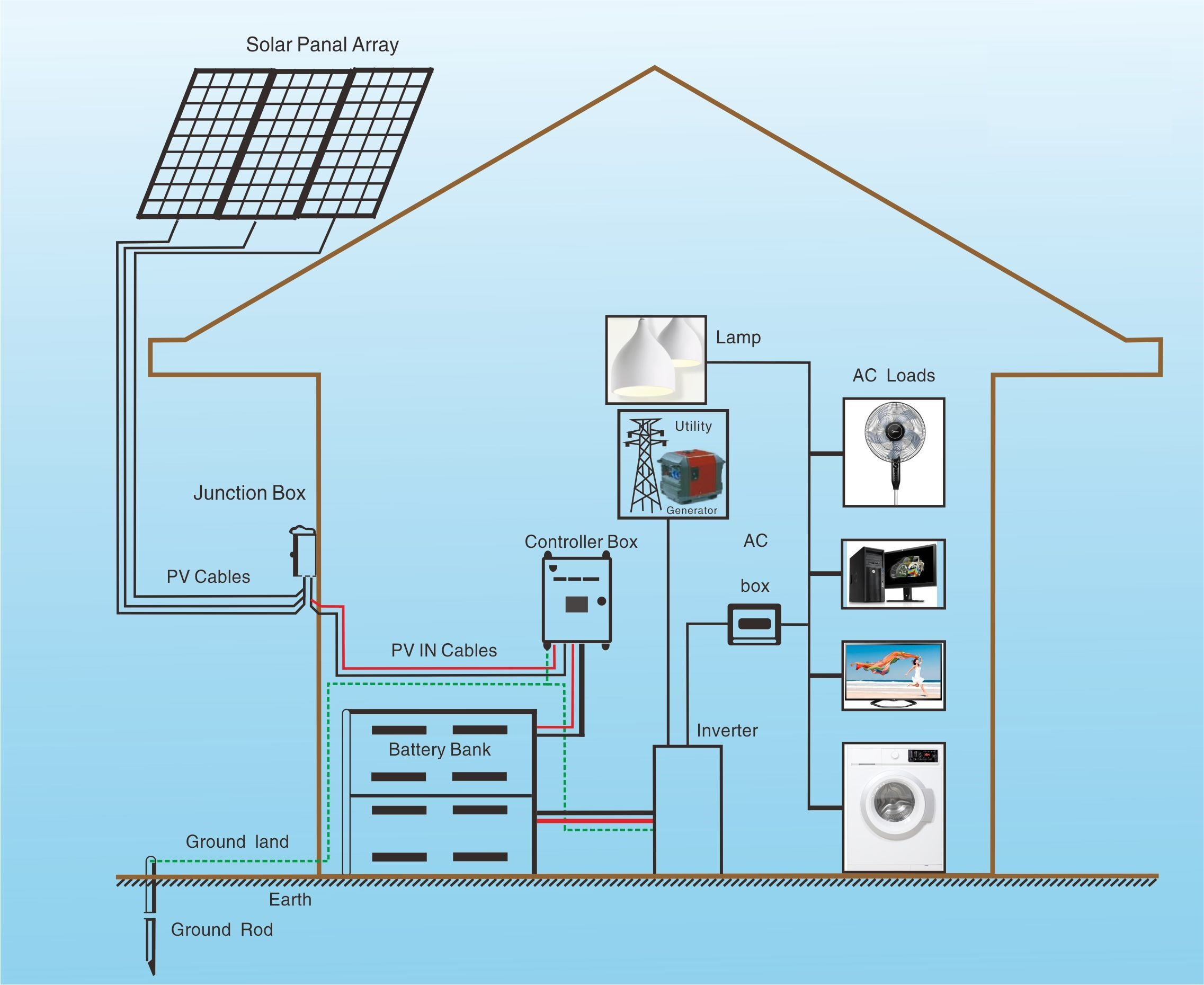 Q:What is a complete solar system?
A:Complete solar system is a device that absorbs solar energy and converts it into electrical energy. Some of countries (such as the Middle East/African/Asia countries) have insufficient power, frequent power outages, and plenty of sunshine. So need to use this power generation system.
Q:What components does the off grid complete solar system consist of?
A:The off grid complete solar system consists of a solar panel, a PV array combiner, a solar charge controller/inverter, a battery, a solar panel bracket, a wire/ Photovoltaic cable (cable/PV cable).
Q:What are difference for mono solar panel and poly solar panel?
A:Solar panels are classified into monocrystalline solar panel and poly solar panels.The conversion efficiency of monocrystalline solar panel is 18%-21%, and the conversion efficiency of polycrystalline silicon solar panels is 15%-16%.
The main specifications for monocrystalline solar panel in the market are 10W to 500W,the same as poly solar panel.