This is the customer's SECOND repurchase. The customer has already purchased a 5KW off grid pv system from Mars.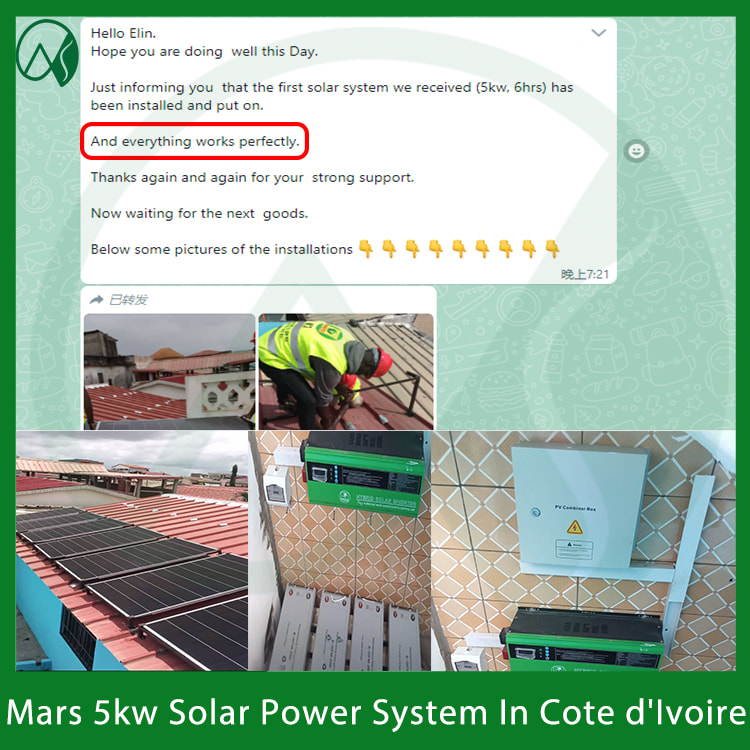 The customer has built a new house and wants to reinstall the 1kw solar panel unit generation in this new house.
1.Use solar power during the day and battery power at night
2.Successfully solved the problem of unstable electricity and high electricity bills
3.Savings on electricity expenses
We have designed a latest and suitable 1kw solar panel unit generation for the customer based on the load situation provided.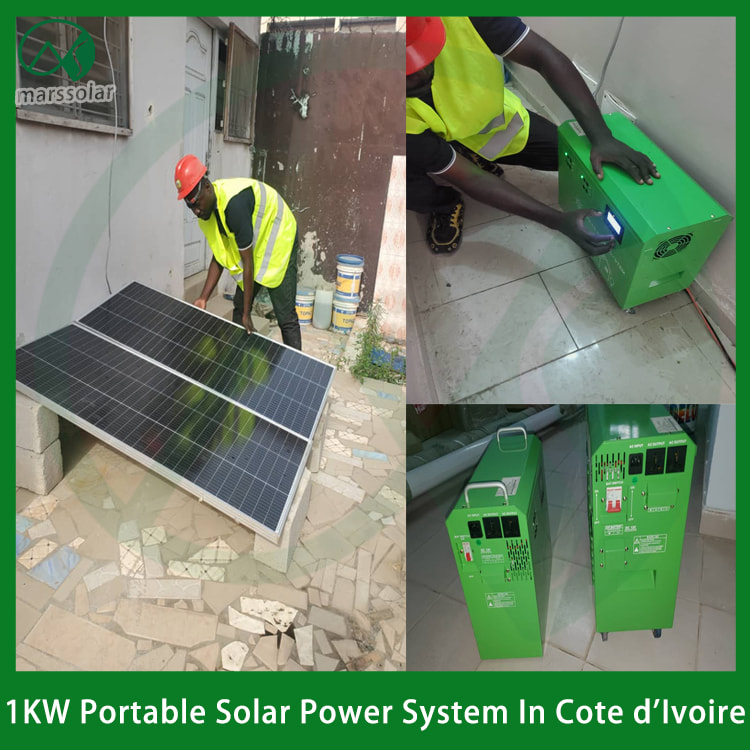 The customer really likes this 1kw solar panel unit generation:
1.Easy installation
2.Portable mobile (to meet customers' occasional outdoor camping needs)
3.Save installation space
Customer feedback: Because they often go camping with their family, we recommend that customers use a camping solar power kits. They can bring it with them when going camping, which can be connected to their phone for charging and some load usage. This way, they don't have to worry about lighting issues or the lack of power on their phone.
If you also want to use camping solar power kits in C ô te d'Ivoire, please feel free to contact us.
We can help you provide the best service from transportation - installation.